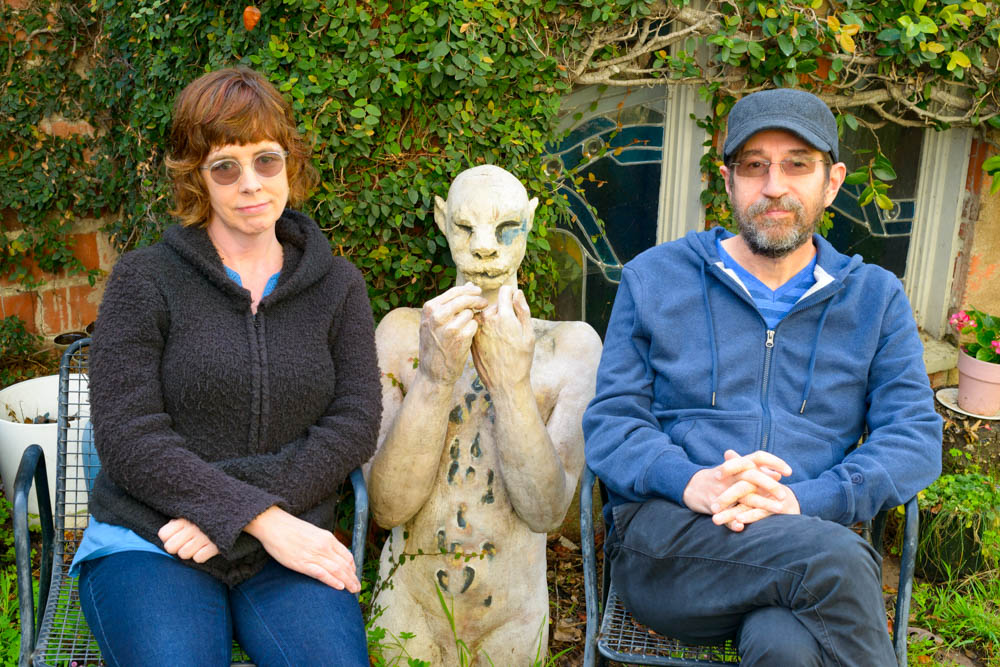 Usufruct (YOO-zoo-fruckt) is the right of the people to harvest the fruits of common property. The duo Usufruct, consisting of flutist, composer, vocalist/improviser Polly Moller Springhorn and computer musician Tim Walters, deconstructs, lovingly reassembles, and improvises around found texts and musical materials in the public domain.
Both of us are veterans of the Transbay creative music scene and equally at home in contemporary classical, rock, and freely improvised musics. In founding Usufruct we set out to bring sounds from our free-improvisation vocabularies into a more compositional framework, and set up a creative process where both our minds can wander and come together sonically over sounds and words embedded in Western consciousness. We find them ripe for slicing, dicing, tenderizing, pickling, caramelization, maceration, marinading, and presentation with special sauces.
Stephen Smoliar of the San Francisco Examiner reviewed our performance at the 2017 Outsound New Music Summit. All of the pieces we played there are on our debut album, Windfall, released on Vaux Flores Industrial on December 21, 2017. Highlights include "Donzerly," our deconstructed Star-Spangled Banner; "This is Only a Test," cutting up the Espionage Act of 1917 for its hundredth anniversary; and "Psalm (After John Coltrane)," Polly's original text improvised on the bass flute.
Usufruct is available to play your house concert, terrestrial or internet radio broadcast, contemporary music festival, gallery opening, or any event where sound art, computer music, and post-modern vocalism would shine. With just the two of us, and a simple amplified setup with no extreme volume, we enhance environments from the tiniest room to the stateliest auditorium.