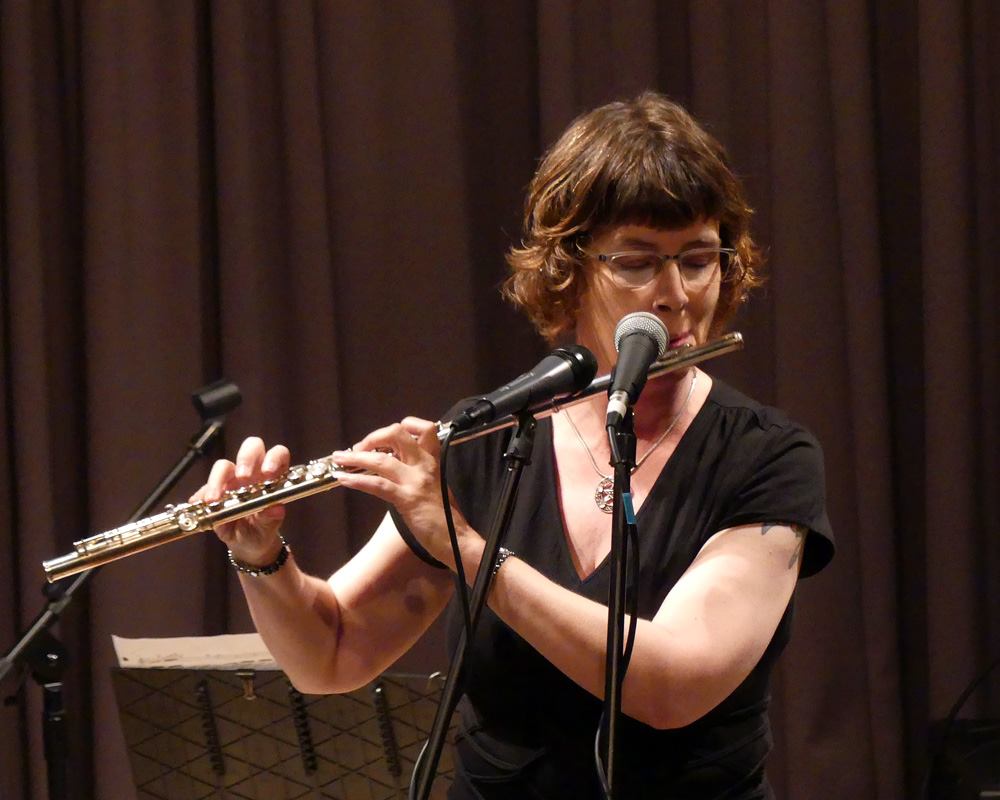 Polly Moller Springhorn has performed and recorded extensively with other musicians in their compositions and as an improviser, including Amanda Chaudhary, Marielle Jakobsens, Tom Djll, Scott Rosenberg, Gino Robair, and John Shiurba. She plays bass flute in Ghost in the House, and can be heard on their 2017 album, Second Sight. Polly's degrees are in flute performance (SF State University) and twentieth-century performance practice (UC Santa Cruz) with an emphasis on the history and practice of multiphonics on the flute and horn in Western art tradition. Her vocal study and practice began in choral music and continued through spoken word performance and rock, and retains features of all three. She loves Murphy Marie the Dusky Pionus parrot, genmai cha, bowls with handles, and potatoes any vegetarian way they can be prepared.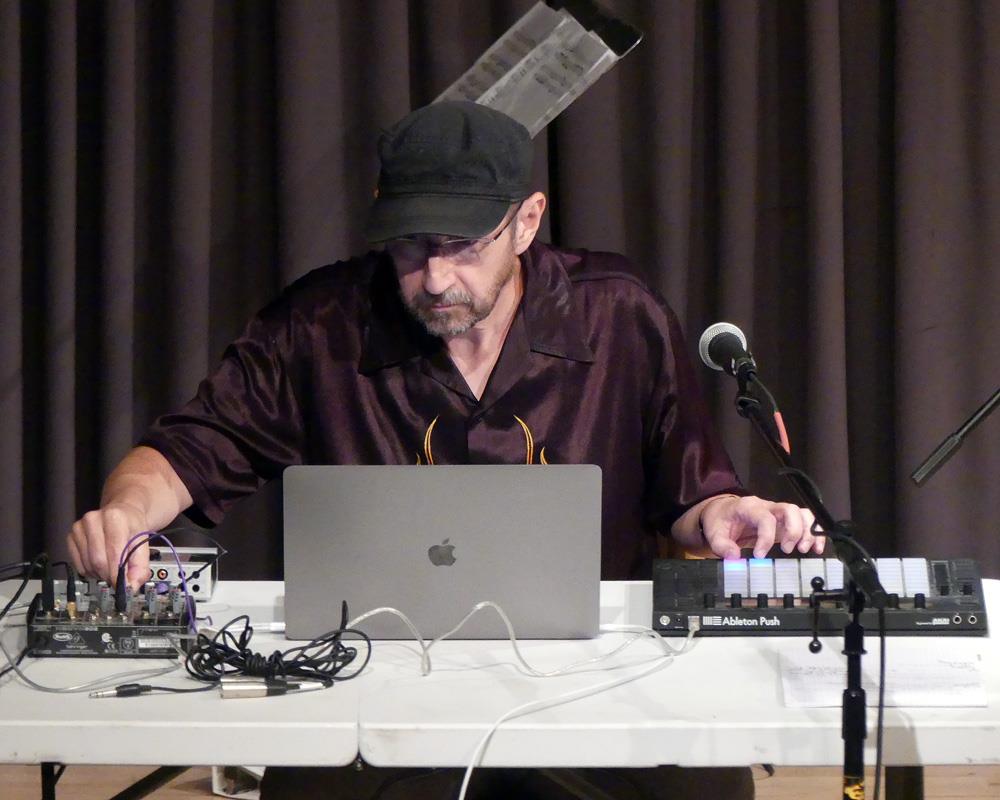 Tim Walters is a sonic and visual computer artist. Over the last couple of decades, he has bleeped and blooped with Circular Firing Squad and Slaw, researched artificial stupidity with Shalmaneser, and played electric dulcimer and bass guitar with Pledge Drive and Reconnaissance Fly. He has released four solo albums of electroacoustic music, most recently The Difficult Third Wish and Kilgrimal. He hopes someday to be a real live boy.
Both Tim and Polly are based in Oakland and members of the art-rock band Reconnaissance Fly.